iPhone Water Damage Repair in Bangalore
Fixcare is the trusted destination for iPhone Water Damage Repair in Bangalore. Our dedicated team of experts is equipped to handle even the most challenging water damage issues, ensuring your device is brought back to life. We prioritize using genuine parts and advanced techniques to guarantee the longevity of your iPhone post-repair. With our extensive experience and cutting-edge tools, you can be confident in a swift and efficient repair process at Fixcare.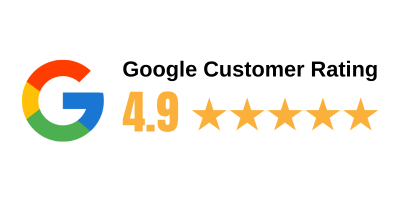 Get your iPhone Water Damage or Liquid Damage Repair today
If you're in Bangalore and your iPhone has suffered water damage, don't panic. Our doorstep iPhone repair service in Bangalore is here to rescue your device from the perils of liquid mishaps. No need to stress about finding a reliable repair center; we bring our expert services directly to you, eliminating the need to step out.
The proficient technicians at Fixcare recognize the urgency when it comes to water-damaged iPhones. Water damage can be tricky, but with our expertise, we diagnose and treat the issue promptly, ensuring your device is back in your hands without prolonged downtime. Our same-day repair commitment means that we strive to restore your iPhone to its prime condition in the quickest time possible.
We pride ourselves on using only the best and genuine parts for repairs, ensuring your iPhone's longevity and performance. Our team is well-versed with the intricacies of Apple devices, ensuring that your iPhone is in safe hands. For added assurance, we provide a warranty on the repairs carried out, so you can be confident in the quality of our work.
Water damage doesn't have to spell the end for your iPhone. Reach out to Fixcare today to arrange your doorstep iPhone water damage repair in Bangalore. Our dedicated team is ready to assist, ensuring your device is revived and back to its optimal performance with our trusted and efficient service.
iPhone Water Damage Repair Cost in Bangalore
Accidents with water can be unsettling for any iPhone user. However, Bangalore residents have a trusted solution at hand: Fixcare. We have become the trusted name for iPhone water damage repair in Bangalore. Our dedicated team not only excels in repairing damages but also provides a thorough water logging diagnosis at just Rs.299/-.
This detailed diagnosis, performed using advanced tools, ensures that all underlying issues caused by water exposure are identified. Once detected, our technicians work diligently to restore your device to its best condition. At Fixcare, we pride ourselves on our transparent pricing. With a clear cost breakdown, we ensure customers aren't faced with unexpected charges.
Bangalore, a city that perfectly fuses the old with the new, deserves a service that's reliable and trustworthy. Fixcare fills this niche, offering top-notch iPhone water damage repair services that the city's tech-savvy population can rely on. If your iPhone faces an unplanned encounter with water, know that a proficient and affordable solution is just a call away at Fixcare. Entrust us with your device, and experience unmatched expertise and value.
Why Fixcare is the Apple service center of choice?
Our customers have been choosing us for over 20+ years as we just don't repair their mobile we bring back their happiness with it. 
Don't take our word for it, take theirs
Get Exciting offers on iPhone Repair
FAQs for iPhone Water Damage Repair